Welcome to Artists'
Cooperative Gallery
of Westerly
February Exhibition, "Visiting Artist: Jonathan Small, and Artists' Favorites"
Opening Reception: Friday, February 3, 5–8 p.m.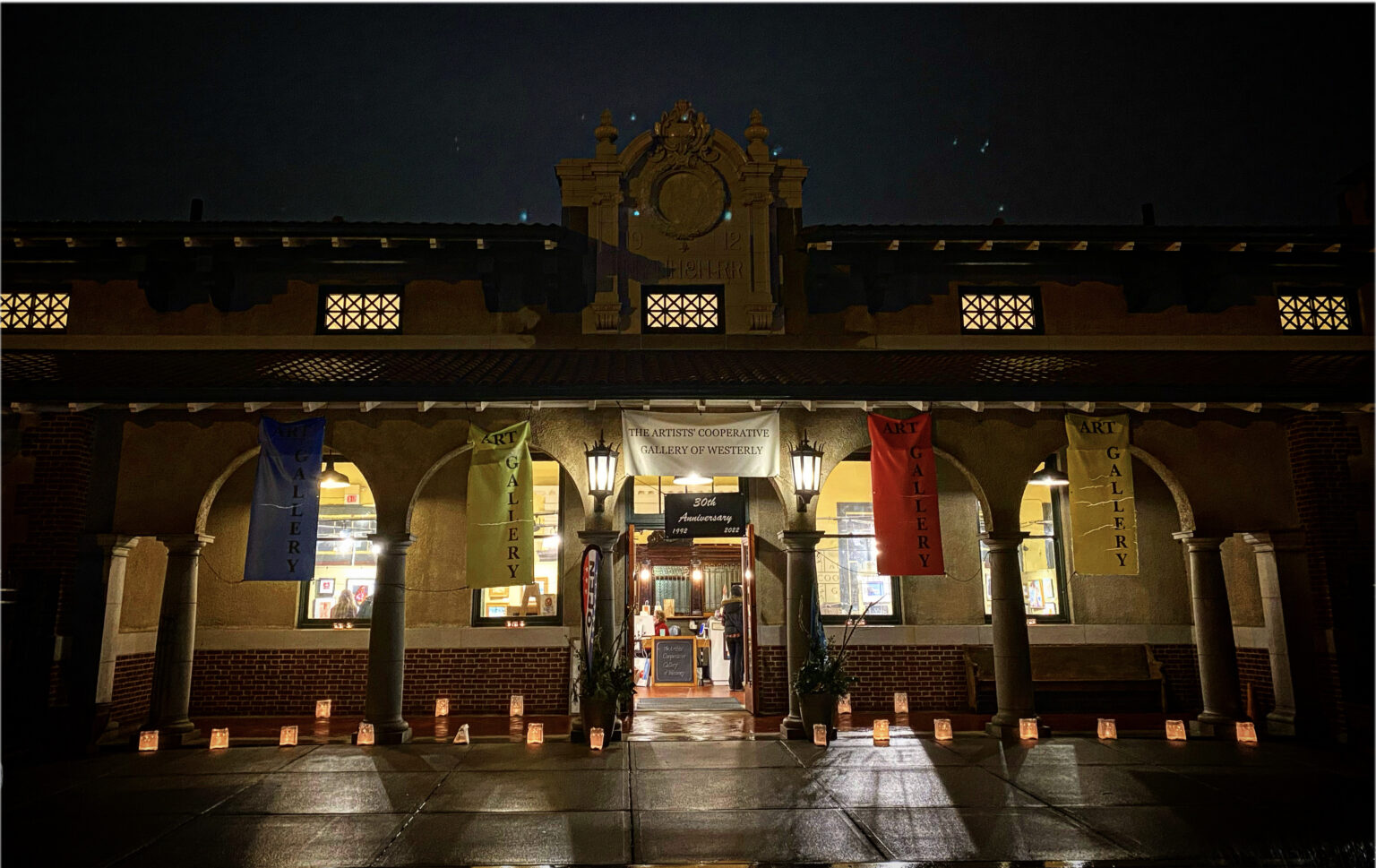 February marks a distinct change in the winter and although the storms may still rage and the snow may still fall, February's days are getting longer.  Spring is not far off.  What better time for a gallery to welcome something new?
    This month, the Artists' Cooperative Gallery of Westerly is pleased to open its gallery to visiting artist, Jonathan Small. He will be leading a discussion on his work and the process of oil painting on Saturday, February 11 at 1:00 PM.  The event is free and open to the public. The additional theme for this month's show encourages our members to include works among their own personal favorites that may not have been seen for a long time, if ever. See our Current Exhibition page for more information about the show.
     The Opening Reception evening of food, wine and soft drinks is sponsored this month by Coldwell Banker Coastal broker and owner Jim Cahoone.
    See our Education/Community Outreach page (within "Participate" link) for information about acrylic painting classes in February with artist Helen Roy.
ACGOW continues to recognize its duty to care for its members and the community it serves and is taking all necessary health precautions, following RI COVID guidelines for cleaning, and provision of hand sanitizer. Due to the relaxing of state covid restrictions, we no longer require mask wearing in the gallery.
For more information call (401) 596-2221 during regular business hours or visit ACGOW's Facebook site (ACGOW2018) or Instagram account (@acgow2018).