Founded By Artists,
Supporting Artists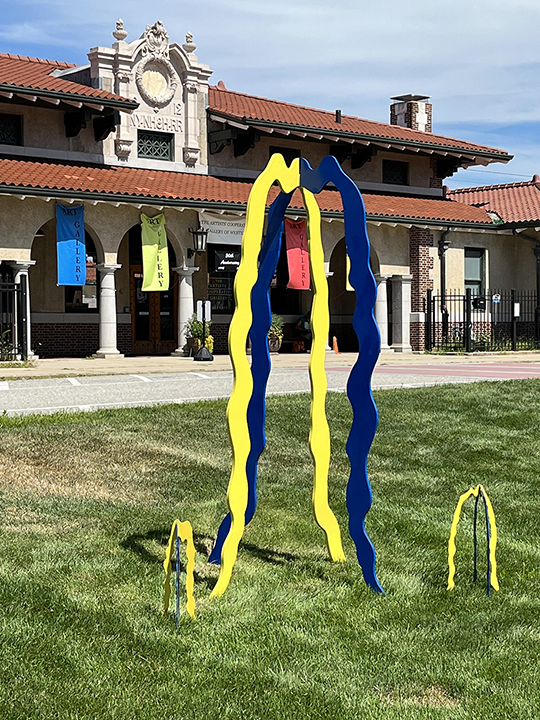 ©Doug Rice, Standing With the Mothers and Children of Ukraine
The Artists' Cooperative Gallery of Westerly was founded by artists Bruce Goodsell, Sandi Gold, and Ginger Mitchell in 1992. Artist-owned and operated, it has grown significantly through the years and currently has around 50 artist members and a dedicated group of friends, associates, sponsors, and volunteers.
ACGOW is a nonprofit art organization dedicated to supporting and nurturing the visual arts in the greater Westerly/Pawcatuck area through:
• Increasing awareness and appreciation of the visual arts
• Building an arts community through mutual support, cooperation and education
• Providing artists with an opportunity to develop, exhibit and sell their work 
We offer the opportunity for local businesses to sponsor an exhibit or activity. Sponsors are recognized publicity at our openings, on our mailings, and in our media outreach. Contact info@westerlyarts.com for more information.
As an all-volunteer organization, we rely on our donors for their support of our mission to promote the arts. Our donors support us with their time and funding, We thank you for your time and generosity. Contact info@westerlyarts.com for more information.
Operating an art gallery requires extensive work. Gallery members ensure that the gallery is open 35 hours a week, hang a new show each month, prepare mailings and media releases, create marketing, maintain a website, and prepare special events. Many members work full time. If you are interested in helping us by volunteering your time, please contact us for more information at info@westerlyarts.com.