Mar. 1 – Apr. 2, Opening Reception: Friday, Mar. 3, 5 – 8 PM
Featured Artists: Joan Mullins and Jane Rollins
with Westerly High School Art Students in the ACGOW Community Gallery
How does an artist transform nothing into something? Come see the new show at the Artists' Cooperative Gallery of Westerly and find out.
Meet the artists at the show's opening reception, Friday. March 3 from 5-8 PM. And discover their creative processes.
See how featured calligraphic artist Jane Rollins transforms her love of history, words and unconventional lettering tools into contemporary, gestural art verging on the abstract.
See how featured artist Joan Mullins turns castoffs including discarded paintings and paint blots on paper towel into abstract paintings that take her, and her viewers, into uncharted territories.
Discover the creative processes of over 50 member artists in a wide variety of media ranging from painting and photography to work in wood, textiles, hand-crafted jewelry, sculpture and more.
Consider taking part in the creative process yourself! On Tuesday nights, join artist Tammy Blais and create an entire 6" by 6" painting in one session using a palette knife and oil paints. All materials included - no experience necessary. More information about her March and April workshops, and the Printmaking, Texture in Your Artwork and Papermaking workshops with Patricia Cheyne in March, April and June can be found by clicking to our Education/Community Outreach page.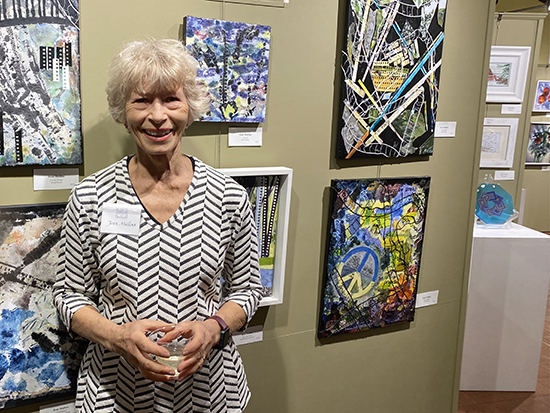 JOAN MULLINS' eclectic approach to painting emerges from a background in theater and literature, both of which draw on visual imagery for the dramatization of human experience.
The vast landscapes of HER Southern African childhood are among her earliest influences, followed, in later years, through extensive travel, by vistas of the wider world. She is captivated by the drama of the unexpected images she come across: patterns, shapes, colors, light and textures.
While representational paintings provide a roadmap to a final destination, abstract paintings takes her into uncharted territory with surprising results. Her recent work reflects her gradual movement towards abstraction through the use of loose brushstrokes, the thick application of oil paint, mixed media, and the distortion of perspective or scale. These abstract paintings strongly reflect the March exhibition theme: "From Nothing to Something – The Creative Process", because she delights in creating art from repurposed castoffs such as discarded paintings, paint blots on paper toweling, and laundry dryer sheets.
The titles of her work are intentionally open-ended, slightly provocative and sometimes obscure. They could be oblique references to song titles, poems, or they could merely provide a playful word association with the image.
See Joan's ACGOW Artist Page here.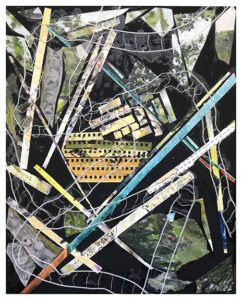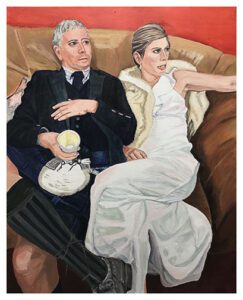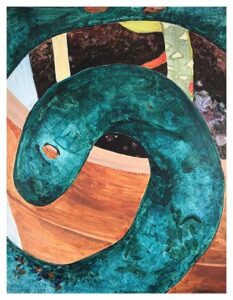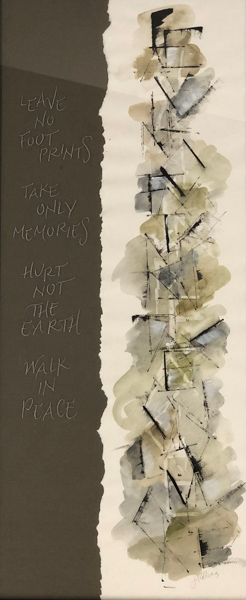 JANE ROLLINS has been exploring the world of calligraphy since 1980 and has been the owner of  Scribe Calligraphy Studio & Gallery in East Greenwich, Rhode Island, since 1989. She has spent many years of study focusing on the refinement of historic and traditional letterforms, which form a strong basis from which to develop more contemporary and gestural mark making.
Lately, her work has transitioned to a more abstract realm where while legibility may not be apparent, the meaning of the text is still paramount. She enjoys experimenting with unconventional lettering tools and mediums - sticks, shells, folded pens, bleach, balsa wood.
Her artwork has appeared in various international juried publications, and she has exhibited throughout the New England area. She is one of four founding members of West Bay Open Studios established in 2008 and a juried artist member of Wickford Art Association and member of Warwick Center for the Arts. She has for several years served as mentor for high school students in East Greenwich who are working on their senior projects.
Her piece "Songs of Social Justice " will be on display for March's exhibit "Creating Something Out of Nothing"  as relating to the theme, will explain the  process involved in creating the artwork.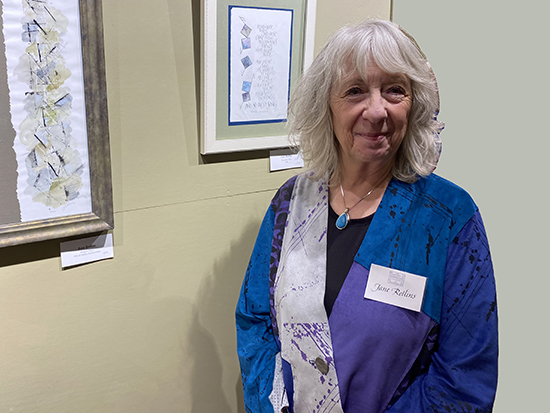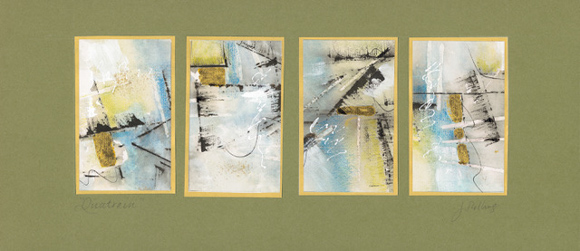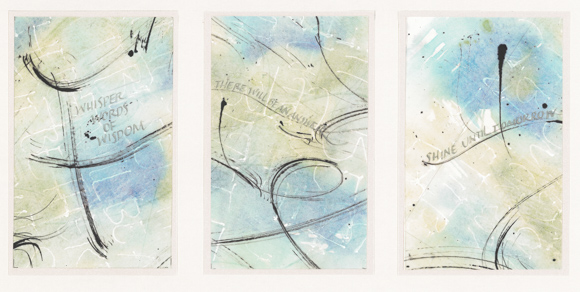 A Selection of Other Artists' Works You Will See in March:
Westerly High School Art Students
Thank You to Our March Exhibition Sponsor, WESTERLY PAINTS, 85 Franklin Street, "the go-to establishment for contractors and do-it-yourself homeowners"!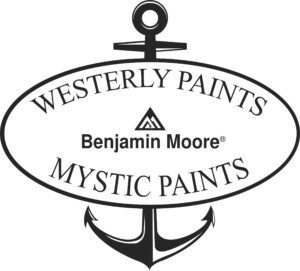 Thank you to Perks and Corks for their continual support of our monthly Opening Receptions!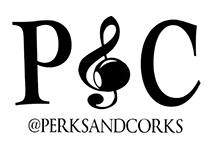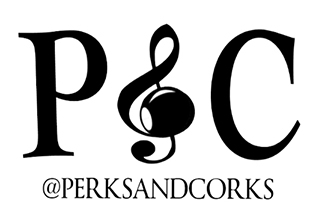 ACGOW Exhibitions in 2023
MARCH 1 — APRIL 2, 2023, "From Nothing to Something, The Creative Process"; FEATURED ARTISTS: Jane Rollins & Joan Mullins; Community Gallery: "Westerly High School Art Students"; Opening Party: Fri., March 3, 5:00 - 8:00pm
APRIL 5 — 29, 2023, "Feast for the Senses: Spring Is Here"; FEATURED ARTISTS: Kristie Foss & Serena Bates; Opening Party: Fri., April 7, 5:00 - 8:00pm
MAY 4 — 28, 2023, "ACGOW Juried Regional Show"; Opening Party: Fri., May 5, 5:00 - 8:00pm; Awards presentation, 7:30pm
MAY 31 — JULY 2, 2023, "Annual Flower Show, With Ocean Community YMCA Garden Club"; FEATURED ARTISTS: Ardie Harrison & Tammy Blais; Community Gallery: "Pawcatuck Neighborhood Center Painting Class"; Opening Party: Fri., June 2, 5:00 - 8:00pm
JULY 6 — 30, 2023, "Seeing Red, Feeling Blue"; FEATURED ARTISTS: Linda King and Arlene Piacquadio; Community Gallery: "Art It Forward Winners"; Opening Party: Fri., July 7, 5:00 - 8:00pm
AUGUST 2 — 27, 2023, "Land and Sea"; FEATURED ARTISTS: Patty Nunes & Lois Lawrence; Community Gallery: "Art Heist Preview"; Opening Party: Fri., August 4, 5:00 - 8:00pm
ART HEIST! August 26. 2023
AUGUST 30 — OCTOBER 1, 2023, "Peace"; FEATURED ARTISTS: Elizabeth Goor & Lora Cobden; Community Gallery: "Enders Island Art Institute Group"; Opening Party: Fri., September 1, 5:00 - 8:00pm
OCTOBER 4 — 29, 2023, "Annual All Members Exhibit; Opening Party: Fri., October 6, 5:00 - 8:00pm
NOVEMBER 1 — 26, 2023, HOLIDAY SHOW, "Small Treasures: The Joy of Giving"; Opening Party: Fri., November 3, 5:00 - 8:00pm
NOVEMBER 29 — DECEMBER 24, 2023, HOLIDAY SHOW, "Starry Lights"; Opening Party: Wed., December 6, 5:00 - 8:00pm (Coordinating with Westerly Holiday Stroll)